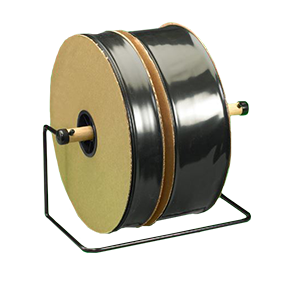 Heavy Duty Black Poly Tubing
Our black poly tubing is made from 100% virgin low density polyethylene and meets FDA/USDA requirements. It can be used to custom fit any odd shaped or large products. Cut tubing to desired length, insert product and heat seal both ends.
Recommended for light-sensitive products.

Opaque black completely hides contents.

Roll converts from 1" to 3" core.

Wall, bench or tabletop mountable.

4 & 6 Mil.