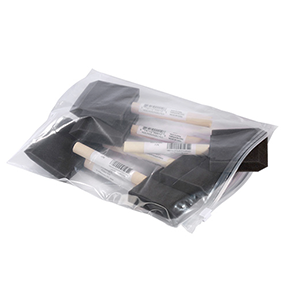 Slider Reclosable Bags - 3 mil
3 Mil Reclosable Slider Bags (Slide Seal Bags) opens and closes easily. Protects your contents from dirt and moisture.
Note: The bag opening is smaller than the width of the bag (about 1.5" smaller). When stored properly, these slider bags have a shelf life of 5-10 years.
Top quality Slide Seal Bags with high quality seal that protects your product.

Slider bags are the easiest to open and close; just slide the zip!

Made from Low-Density Polyethylene.

Variety of sizes.