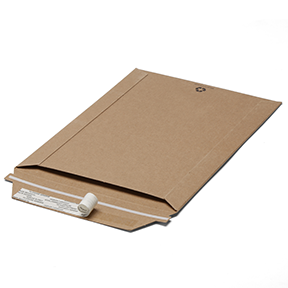 Flat Mailers - Kraft
Chipboard mailers are designed to secure shipped items that need rigidity as a protective feature. Load flat items into chipboard envelopes for protection from bending and creasing. Great for items such as videos, books, CDs, DVDs, publications, etc.

MADE IN USA - HIGH QUALITY

Easy open tear strip

Environmentally Friendly: Recycled Content

Line-board reinforced layers

Self Seal

Reverse-fold construction.